<![if !vml]>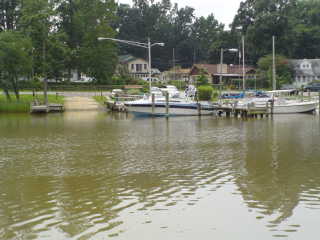 <![endif]>
London Towne has three community boat ramps located in Section One, Section Four, and Section Five. The boat ramps are locked to ensure that they are only used by community members. Boat ramp privileges on Association property are granted exclusively to property owners and tenants in accordance with Permissive Use Agreements and/or LTPOA rules and regulations.Note: There are no parking areas for boat trailers at Section One.
All cars, vessels, and trailers using the community facilities are required to display the London Towne identification sticker at all times. Stickers are issued online at stickers.ltpoa@gmail.com. Keys are issued by email request sent to candr.ltpoa@gmail.com.
All applicants must show proof of eligibility - proof of property ownership or lease agreement. The cost of the boat ramp key is $50.00 per key, per year. An additional fee will be charged if the prior-year key is not returned.
For more information, please email candr.ltpoa@gmail.com or leave a phone message on 410-956-4808
Link to Community Boat Ramp Regulations